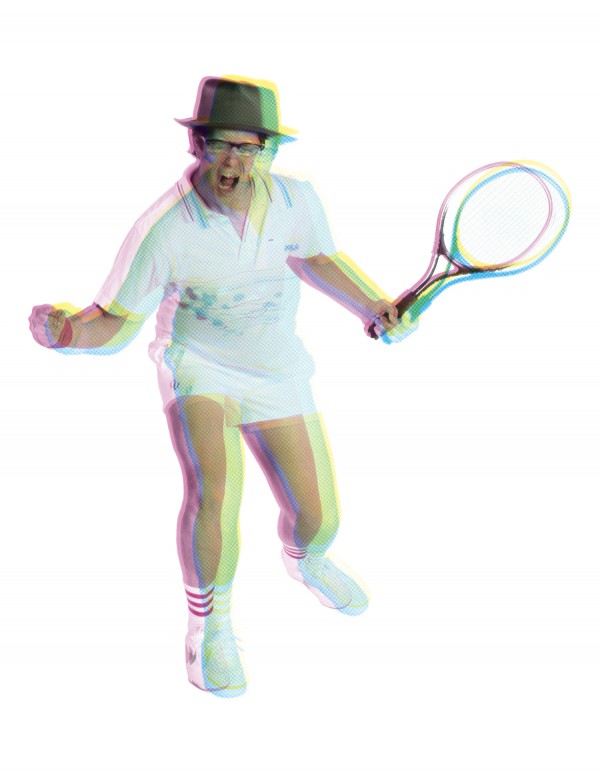 Gyz La Rivière (1976, Rotterdam) is an artist, filmmaker, researcher and writer. Art started playing a role in his life when he began skateboarding in 1987. Skateboarding opened the door to a whole new world for him.
He gets inspiration – besides from his childhood toys – out of the enormous amounts of images, infographics, logos and icons that reach our perception through media culture.
Gyz La Rivière arranges time like a visual archivist. By extracting images and objects from their original context and arranging them in a new, autonomous one, he becomes the master of his own universe.
Gyz La Rivière studied fashion design at the Willem de Kooning Academy. In 2000, he graduated as the first student in the history of his school without a collection. In 2002, he was awarded the Rotterdam Maaskant Prize. In 2011, he received 'The Praise of Folly' Honorary Pin from the Comité Erasmus and in early 2013 he won the Dolf Henkes Prize for iconic Rotterdam-based artists. Also in 2013, he directed Rotterdam 2040 and in 2020 the film New Neapolis, followed in 2023 by Malin TV. Recently he published Home Video (2021) and Het telefooncellenboek van Rotterdam (2022), his twelfth and thirteenth publication.
La Rivière's works are featured in various collections such as the Collection of the Museum Voorlinden, the Collection of the Hogeschool Rotterdam, Museum Rotterdam and in the possession of various private collectors.